Thursday, August 11, 2022
He would be disempowered...!
- Message No. 1371 -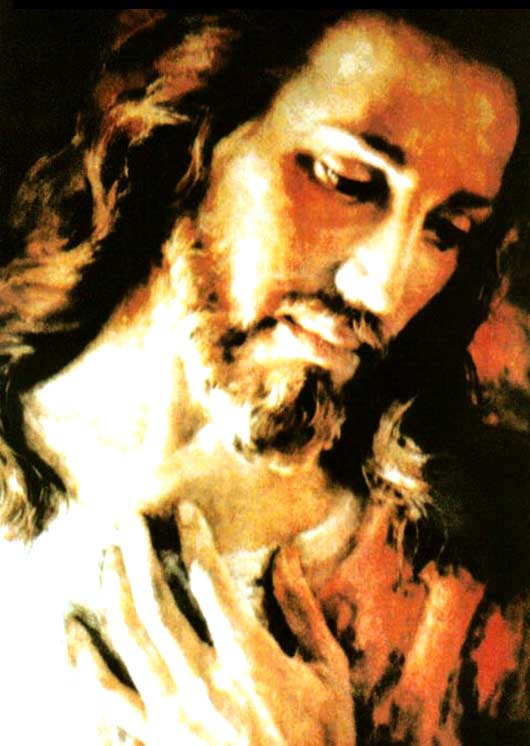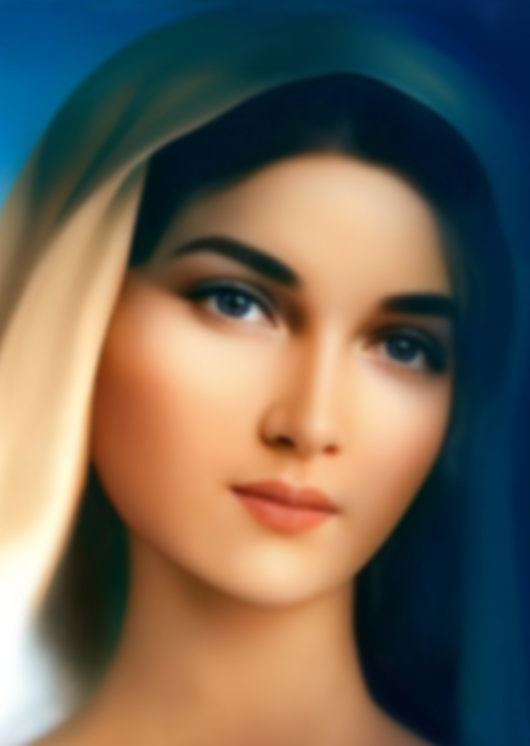 Our Lady: My child. Difficult times are (now) coming upon you, but he who remains hidden deep in My Son has nothing to fear. He is protected, but it is indispensable to always maintain prayer, YOUR prayer.
Jesus: My child. Difficult days await you, but do not be afraid. My children are protected, but you must pray and remain faithful, devoted and dedicated to Me, your Jesus who loves and cares for you so much.
Our Lady: Strong are the temptations in your present time, but whoever remains in prayer, in constant communication with Me, with My Son, has nothing to fear here either.
Jesus: It is your prayer that will guide you through these times and those to come. So keep up your prayer, alone and in prayer groups, as is possible for each of you, and do not let your prayer cease. My Holy Spirit protects you from confusion and going astray, but you must pray to HIM always and fervently, and ask HIM, the Holy Spirit, who sprang and springs from Me and the Father, to do so daily.
My child. Tell the children that only through their prayer can this last time be endured.
If only mankind would realize the power and might of prayer, you and the world would be so much better off. The devil would be disempowered, because there, where pious and extensive and heartfelt prayers are made, he, My adversary, is POWERLESS!
So use the prayer and believe in its effective power! My miracles I let happen there, where is prayed!
Many do not see it, because they are blind to My miracles. But those of you who are faithful to prayer and to Me, who have true faith and true trust and true hope within you, recognize My miracles, whether great or small.
So give yourselves completely to Me, because I, your Jesus, make My miracles happen to you too, but you must repent and hope and trust in Me, your Jesus, and give Me, your Jesus, your irrevocable YES.
Turn back, beloved children of the earth, and renounce this oh so sinful world! It passes and a New, Glorious One will come for those who truly believe in Me, and who are truly with Me, with their Jesus.
Do not be deceived, for the devil is one and THE deceiver. Do not fall into his traps, which are bigger and bigger, more and more hidden!
It is easy to avoid the big ones, but it is the small sinfulnesses that drive you more and more to him, until he has gained power over you, and you can no longer find the way to Me, to your Jesus, and thus to the Father, God, the Most High!
Renounce the devil and pay attention to all the little sinfulnesses.
He who lies is not with Me!
He who beats is not with Me!
He who yells is not with Me!
Do not turn away from Me and do not give the devil a chance! I know that many of you are living in bad and provocative situations, but keep calm and pass over any attacks that are ALL from the devil!
With a smile and with love in your heart!
I dwell in each one of you, always have this in mind!
So pray now and ask for strength and perseverance, because times are getting hard.
I love you very much,
Your Jesus.
Redeemer of all God's children and Savior of the world, with Mary your Mother in Heaven and Coredemptrix, and God the Father present. Amen.