Sunday, July 31, 2022
Apparition and Message of Our Lady Queen and Messenger of Peace
Only with Holiness Can You Please God and Live a True Life in Him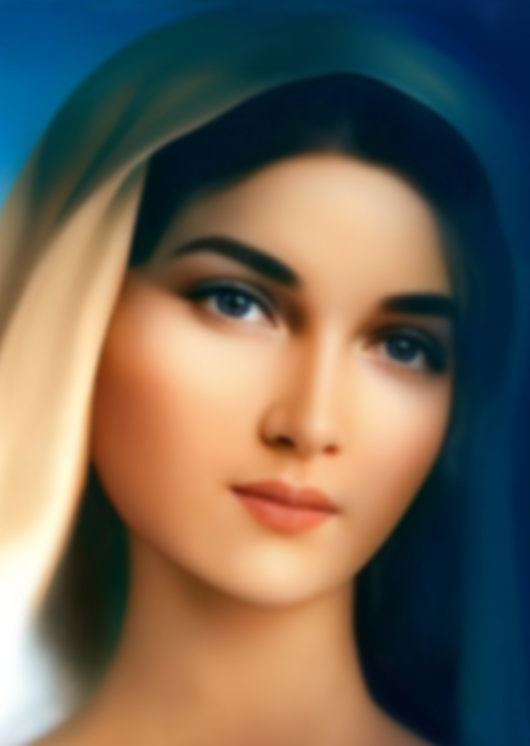 JACAREÍ, JULY 31, 2022
MESSAGE FROM OUR LADY QUEEN AND MESSENGER OF PEACE
AT THE APPARITIONS OF JACAREÍ SP BRAZIL
TO THE SEER MARCOS TADEU
(Blessed Mary): "Dear children, today I call all of you again to holiness. Without holiness you cannot live and you cannot reach Heaven.
Only with holiness can you please God and live a true life in Him. So, little children, strive more and more for holiness. Holiness will be accessible to all those who desire it, because the desire for holiness is the first step, the first step towards it.
I also invite you to strive more to spread My messages, there are so many of My children who still do not know My messages and so they get lost.
So, go and spread to them with great fervor all the messages that I give you here, and all the ones I have given in the places of My apparitions all over the world.
I am your Mother, and I come from Heaven with great love to save you. Help My maternal effort by working with Me for the triumph of My Immaculate Heart in the world and in souls.
My little son Marcos, today I thank you again for the film of My Apparitions in Quito, to My little daughter Mother Mariana. Yes, thanks to you My Apparitions, My messages in quito are known to so many of My children. Painful swords of pain have come out of My Immaculate Heart, thanks to you and this film you made to take those swords of pain out of My Heart.
Yes, thanks to you now My children pray more, they know, they understand My pain, they also understand the evils that are now present in the world in these times of apostasy. And they fight with Me with prayer, with work, with the spreading of My messages, with the cenacles to help Me save all the souls of My children.
Yes, you have dedicated so much time of your life, so many days, months to do it, and this, this great effort has given you so many, many merits.
You have offered these merits today for Me to convert into graces and to pour over your father Carlos Tadeu and also over My children here present.
Well, I am complying with your request and your desire, and together with the merits of the Rosary 298 that you also offered Me, I am now pouring over him 4,879,000 blessings that he will receive again on August 14, September 7, and October 7 of this year.
And upon My children here present, I now pour 3,629 (three thousand, six hundred and twenty-nine) blessings that they will receive again on August 7th and also on November 7th of this year.
In this way, attending to your immense charity that always wants to benefit everyone around you, I satisfy the flame of charity and love in your heart by converting your merits into graces. And pouring over your children who have no merits to attain so many graces from Heaven, which are now possible to them because you have filled them with the merits that make them worthy of new graces.
Also, I wish to thank you for your tenacity over so many years in My service. Yes, tenacity and resilience you have always had in facing so many problems and difficult situations. And always showing in those moments not only an inner strength, a very great grace, but also an ability to overcome the difficult situations and in spite of all of them to keep going forward by molding yourself to difficult situations without letting go of the fight, without letting go.
Yes, always so tenacious fighting for Me, working for Me, making the movies for Me, making the Rosaries meditated by Me, making the Trezenas and the Setenas, the Rosaries meditated by Me, to make myself known and loved by My children.
So tenacious, trying by all means to fight for Me with all the strength, with tenacity, courage, always without ever getting discouraged in front of the trials and difficulties.
Yes, always so tenacious and resilient, and despite crosses and suffering, I knew how to bear them, I knew how to overcome difficult situations without getting discouraged and without stopping moving forward.
Yes, always so resilient, always so tenacious, firm, determined, imperturbable even in My service, always zealous, always dedicated, always love, always Marcos.
I thank you for this My son, and for these merits of your virtues that throughout all My messages this month I have mentioned. These virtues exercised by you continuously, heroically, have given you many, many gold coins, of merits that, as you have always offered Me for your father and for the pilgrims, return to them converted into graces and more graces of love.
For all this, for the virtues that you have exercised by suffering so much, praying so much, loving so much, hoping so much, believing so much, enduring so much with so much patience. Yes, for these virtues many, many gold coins have been added to your spiritual treasure in Heaven and offered for you by your father and the pilgrims return in graces.
So upon him today I pour 10,520,000 (ten million, five hundred and twenty thousand) blessings upon your father. And upon the pilgrims who are here I now pour 7,000 (seven thousand) additional blessings.
Thus I convert the merits of your virtues of so many, many years into graces to pour a shower of blessings on My children and on the whole earth.
Therefore, feel happy because all your works, all the efforts made by Me have not been lost with the years and with time. On the contrary, the more time passes, the more they double in value before the Lord and before Me in Heaven. For the more fruits arise from all that you have done, the more gold coins are added to the meritorious treasury of your works of love for Me and for My son Jesus.
So rejoice ray of light, My ray of light, rejoice and be happy, because to you whom I have entrusted so much from you always so much more faithful love and fruits of works of love do I receive. And My heart exults, rejoices with joy for you, My ray of light, My joy and My hope.
To you and to all My beloved children I ask once again: Continue to pray the Rosary every day, do the Trezena and the Setena with love. Also, pray the Rosary of My Immaculate Conception which is most powerful against all the forces of evil. Pray the Rosary of Triumph, and also the Rosary of those consecrated to My Heart.
Remain in My maternal love always and I will remain in your hearts.
I bless you all with love now: from Pontmain, from Lourdes and from Jacareí.
Peace My beloved son. Peace My beloved little children."
MESSAGE FROM OUR LADY AFTER THE BLESSING OF THE RELIGIOUS OBJECTS
(Blessed Mary): "As I have already said, wherever one of these holy objects arrives there I will be alive carrying with Me the great graces of the Lord.
The Angel Mariel and also the Angel Lubatel will accompany these holy objects that I have touched and blessed with My motherly hand.
I bless everyone again so that they may be happy, and especially you My little son Marcos, very worthy of the miracle of the flame of the candle that did not burn your hand at the beginning of the Apparitions.
Yes, very worthy you were of this miracle, very worthy also of the sign of the rose bush in your house that I made bloom miraculously. Very worthy of the sign that I showed to the whole world of the ray of light that came down on you.
Very worthy, worthy of the great signs I gave at the beginning of My Apparitions like the Miracle of the Sun and the Miracle of the Cross in Heaven.
Yes, worthy because full of love, always zealous, always dedicated, always faithful, always Marcos.
Yes, very worthy and even more worthy of Heaven's graces you will be because you remain always faithful, always persevering, always dedicated, always zealous, always Marcos!
Peace My beloved son, peace to all, I leave My peace, go in the peace of the Lord."
"I am the Queen and Messenger of Peace! I have come from Heaven to bring peace to you!"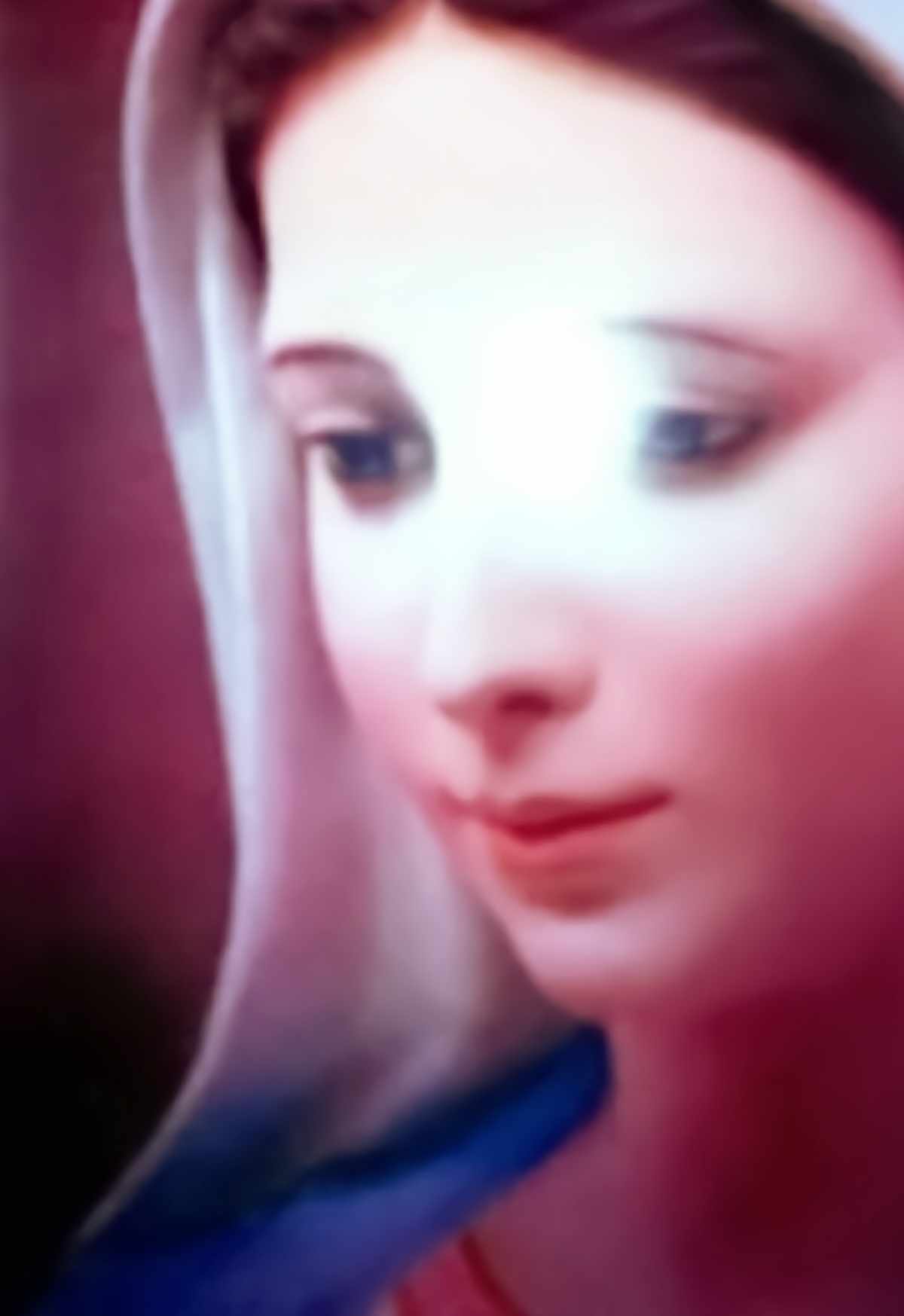 Every Sunday there is Cenacle of Our Lady in the Shrine at 10 am.
Information: +55 12 99701-2427
Address: Estrada Arlindo Alves Vieira, nº300 - Bairro Campo Grande - Jacareí-SP
Listen to Radio Mensageira da Paz
Watch this complete Cenacle on the official video platform of the Jacareí Apparitions
Purchase from the Shrine CDs and Dvds of movies and prayers and help in the work of Salvation of Our Lady Queen and Messenger of Peace
Further reading...
The Apparation of Our Lady at Jacareí
The Apparation of Our Lady at Pontmain
The Apparation of Our Lady at Lourdes
Rosary of the Immaculate Heart of Mary